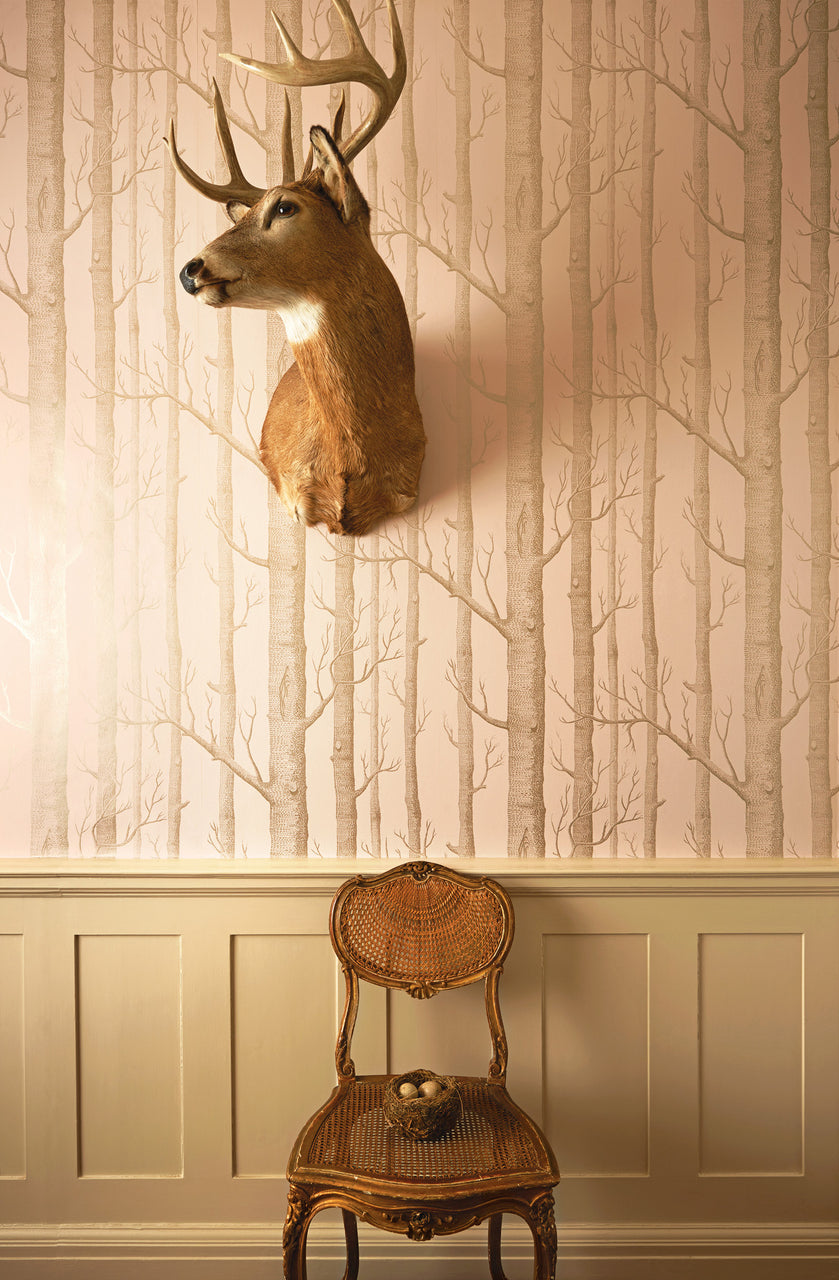 This pattern from the Contemporary Two collection hangs in my own powder room. It makes a 3'x5' room feel so much larger. It's no wonder you see it everywhere.
Michael Clark designed this now iconic wallpaper pattern, in 1959. Originally designed as a screen print, the Woods wallpaper pattern features bold sketches of trees making a unique forest repeat. Available in phantom shades of grey blue and white, shaded purple, gold and terracotta, a stunning dark brown on silver foil, and classic black and white.
Priced and sold by a large 11 yard roll which covers 56.38 square feet. Width, 20.5"
Horizontal Half Drop - 29"