bricks floor base black
woud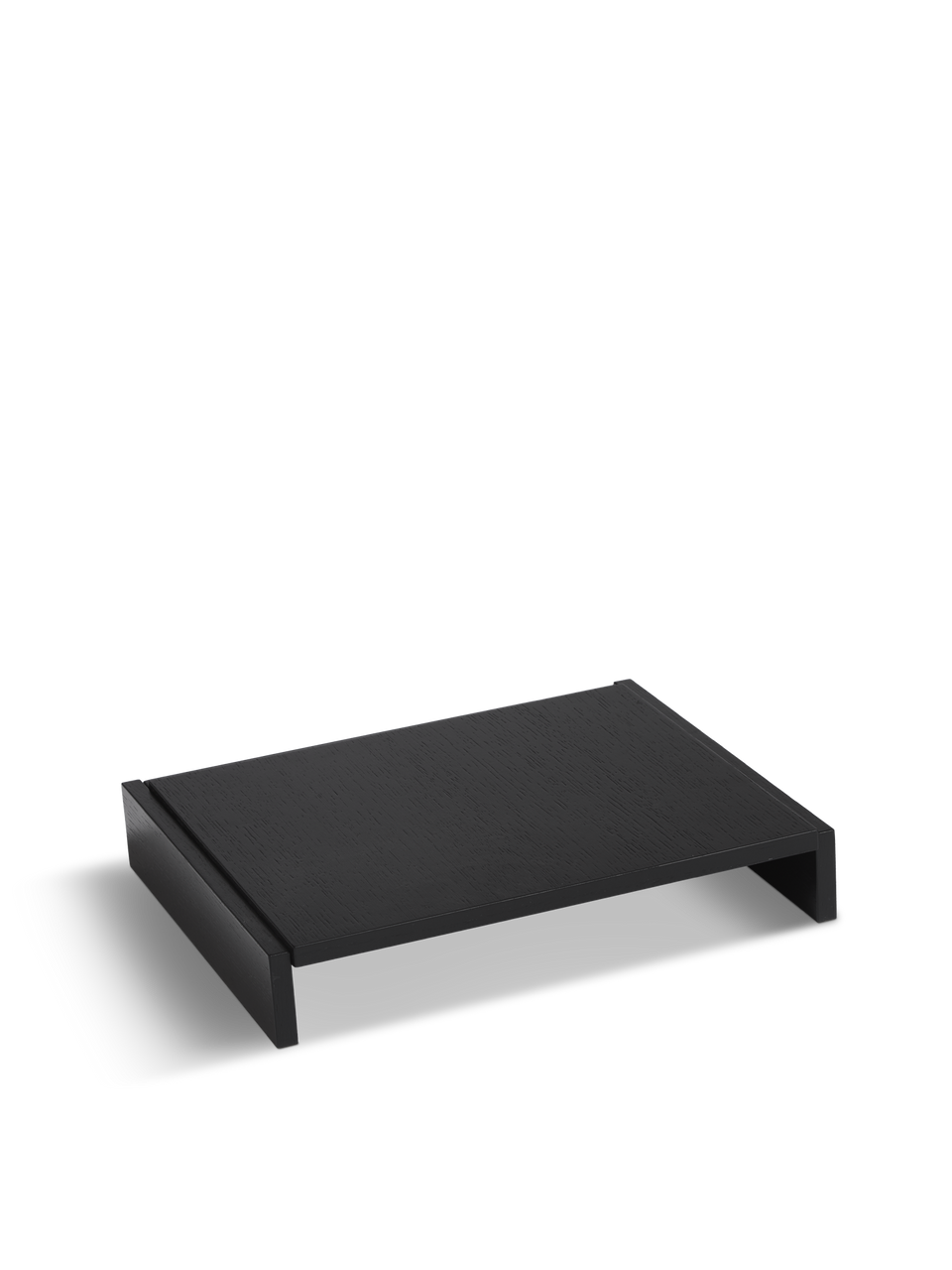 The Bricks set is a dapper storage system honouring Nordic design principles of quality craftsmanship and sleek aesthetics. With the easy-to-mix and match cubes, you can construct the perfect modular storage solution, be it as a movable partition, a wall-mounted book shelf, an accent table, or a showroom for your favourite trinkets.

Designed by Ditte Vad and Julie Begtrup
The two Danish design talents studied together and found that they shared the same aesthetic sense, view on materials and expressions in their designs. With a belief that designers have the opportunity to improve the surroundings, they aim to create honest and functional designs that allows a dynamic interaction between the design and its user. 
Details: 
Length: 43 cm ~ 16.9" inches 




Width: 36 cm ~ 14.2" inches




Height: 7,50 cm ~ 3" inches




Material: Black painted oak




Fully assembled




Self-locking floor base for the Bricks cubes




Country of origin: Latvia