double throw light grey & dark grey
woud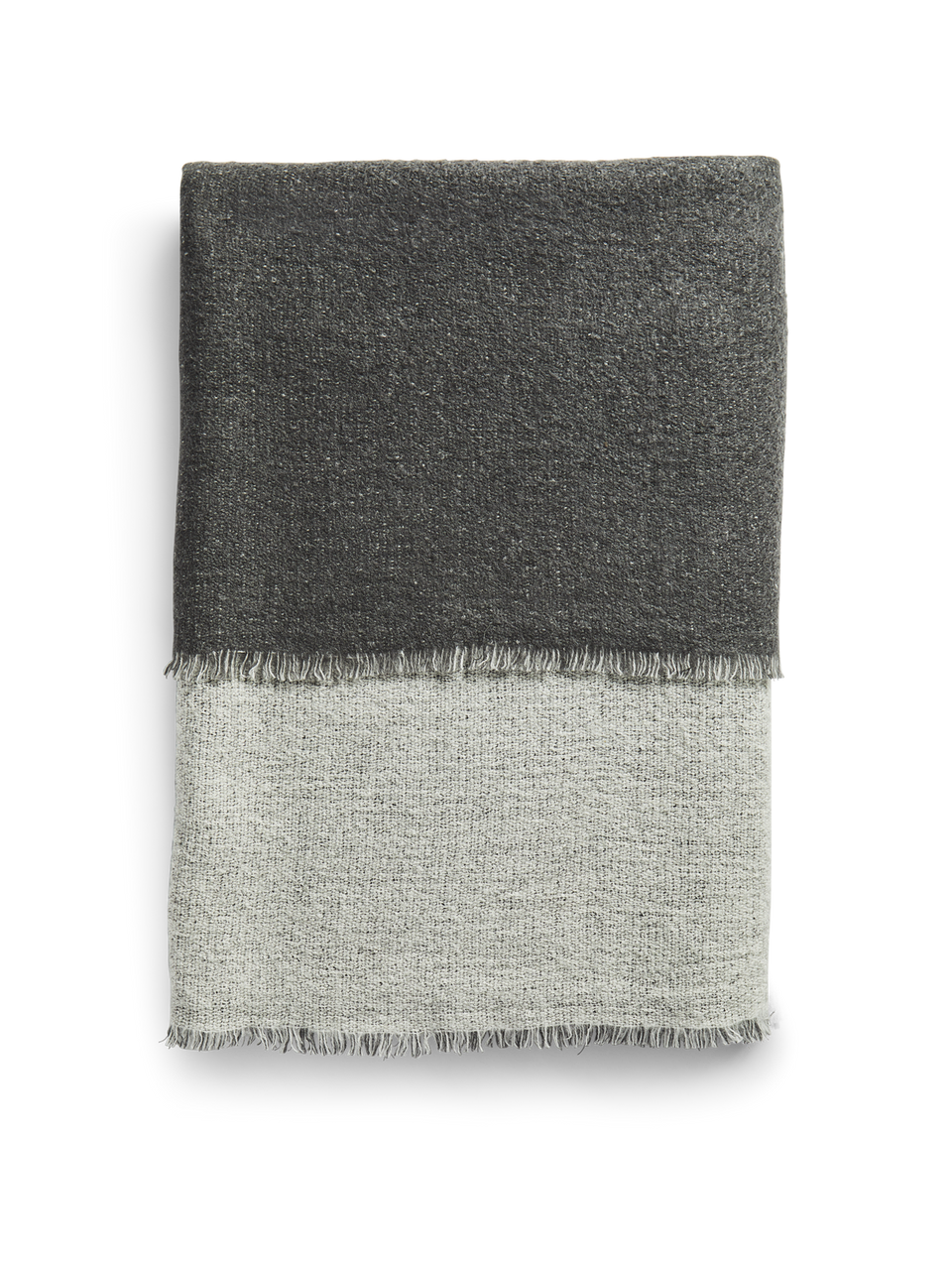 The series of throws is dubbed "Double" for its double-textile weave. Created with 100% merino wool, it's lighter than you'd expect despite its size. The throws are crafted in Northern India, a region well-known for exquisite craftsmanship and a lengthy heritage of creating stunning fabrics.
Designed by STUDIO MLR
A Danish multidisciplinary design studio with textiles, colours and trends as their area of expertise. The designer behind the studio, Marie-Louise Rosholm, has for the past thirty years run her own studio first in Milano and now Copenhagen. With meticulousness and profound textile knowledge, the studio develops collections and designs rooted in Scandinavian culture, design-language and colour-view.
Details:
Length: 180 cm ~ 6' feet 




Width: 125 cm ~ 4' feet 




Size can vary a bit




Colour: Light grey/Dark grey




100% Merino wool




Country of origin: India