hibo hippopotamus taupe
woud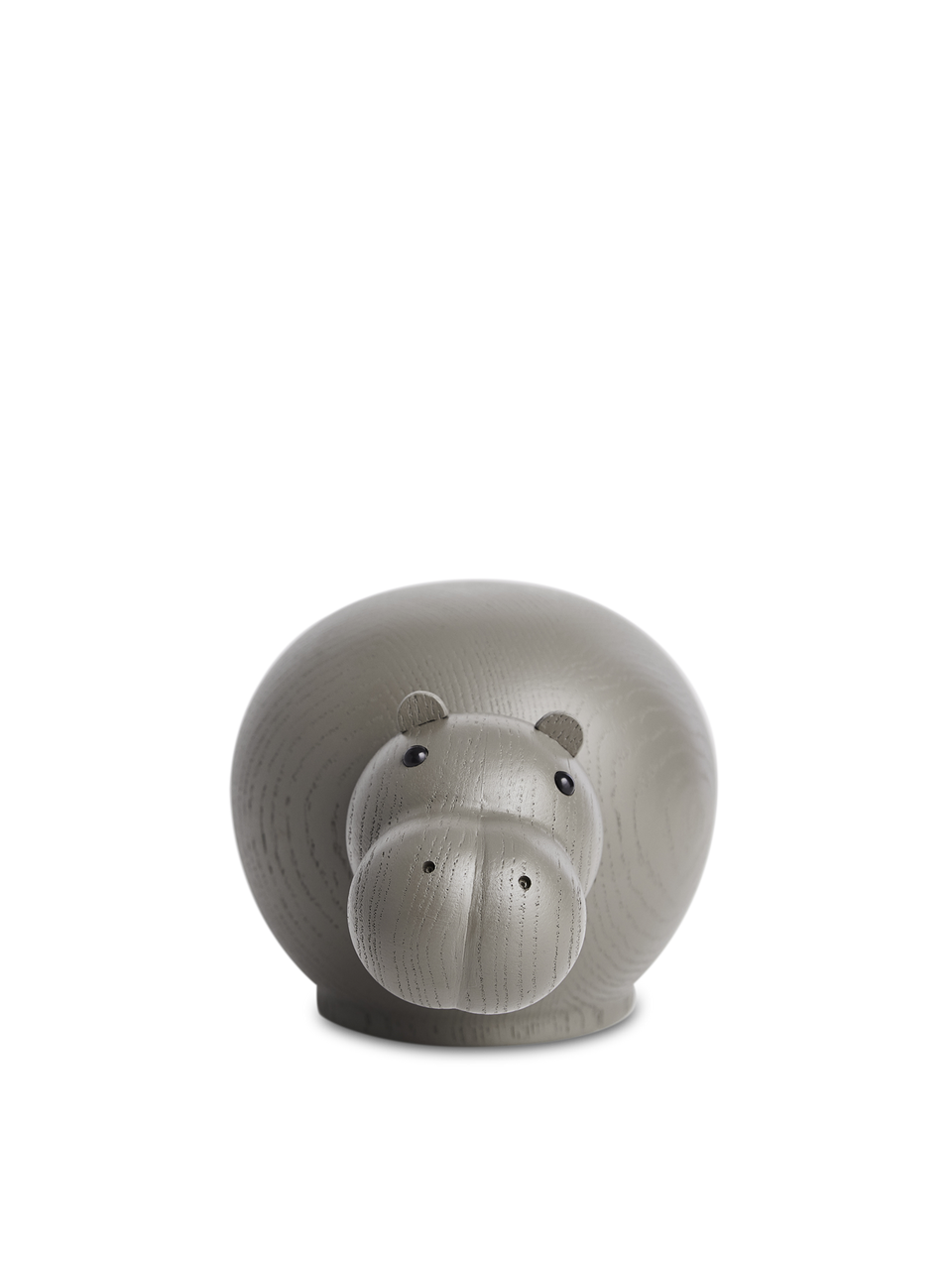 Hibo immortalizes the essence of hippos with this solid oak sculpture. Its ebony eyes gaze out with a vivid, adjustable expression – tilt the head for a curious, captivating look! No matter if it's solo or lounging with its fam, Hibo is sure to bring endless merriment to your room!

Designed by Steffen Juul
A graduate from the Danish Design School. Since 1996, he has been running his own studio with great attention to creating interaction between the design and the user. With a drive to create timeless designs, Stef fen Juul focuses on the attractiveness of a design to establish a feeling of love and joy.
Details:
Material: Taupe painted solid oak




Fully assembled




Head can be tilted and detached from the body




Country of origin: Vietnam
Small:
Length: 12 cm
Width: 7.70 cm
Height: 6.90 cm

Medium:
Length: 20 cm
Width: 12.50 cm
Height: 11 cm