himalaya 800 fill power siberian goose down pillow
downright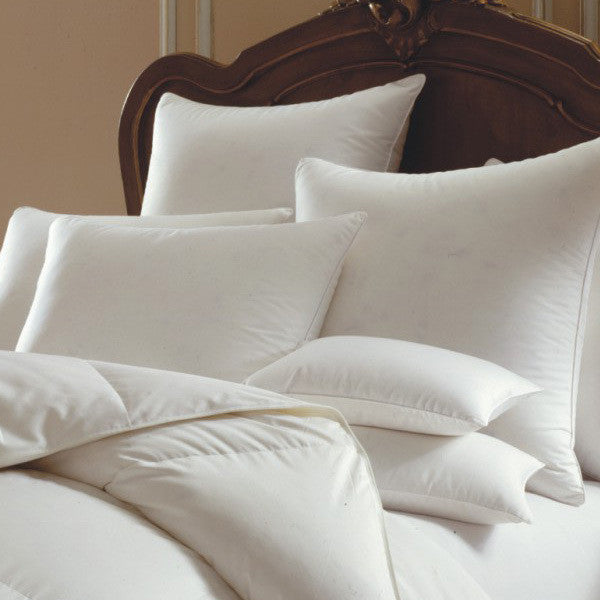 When nothing but the very best will do. Our Himalaya pillow is filled with large premium down clusters that deliver optimal comfort with minimal weight. It is offered in both 700 fill power, Polish white goose down and 800 fill power, Siberian white goose down, and encased in a 354 thread count, exquisitely light 100% cotton sateen noted for its brilliant smoothness and fine luster. Enjoy this magnificent pillow that will give pleasure and comfort lasting long into the future.
When its time for a nap, a good night's sleep, or a pillow fight ... this one should fit the bill!
100 % cotton, 354 thread count, European shell filled with 700+ fill power Canadian White Goose Down 
Guaranteed Hypoallergenic!
Three sizes: Standard | Queen | King
Three Fills: Soft (s-13oz, q-16oz, k-19oz) Medium (s-15oz, q-18oz, k-21oz) Firm (s-19oz,      q-23oz, k-26oz)
 (don't forget a fluffy, hypoallergenic down comforter. Need a custom size? Just ask!)
Lead time: 1-2 weeks