kyoto rug 6.6' x 2.62' grey
woud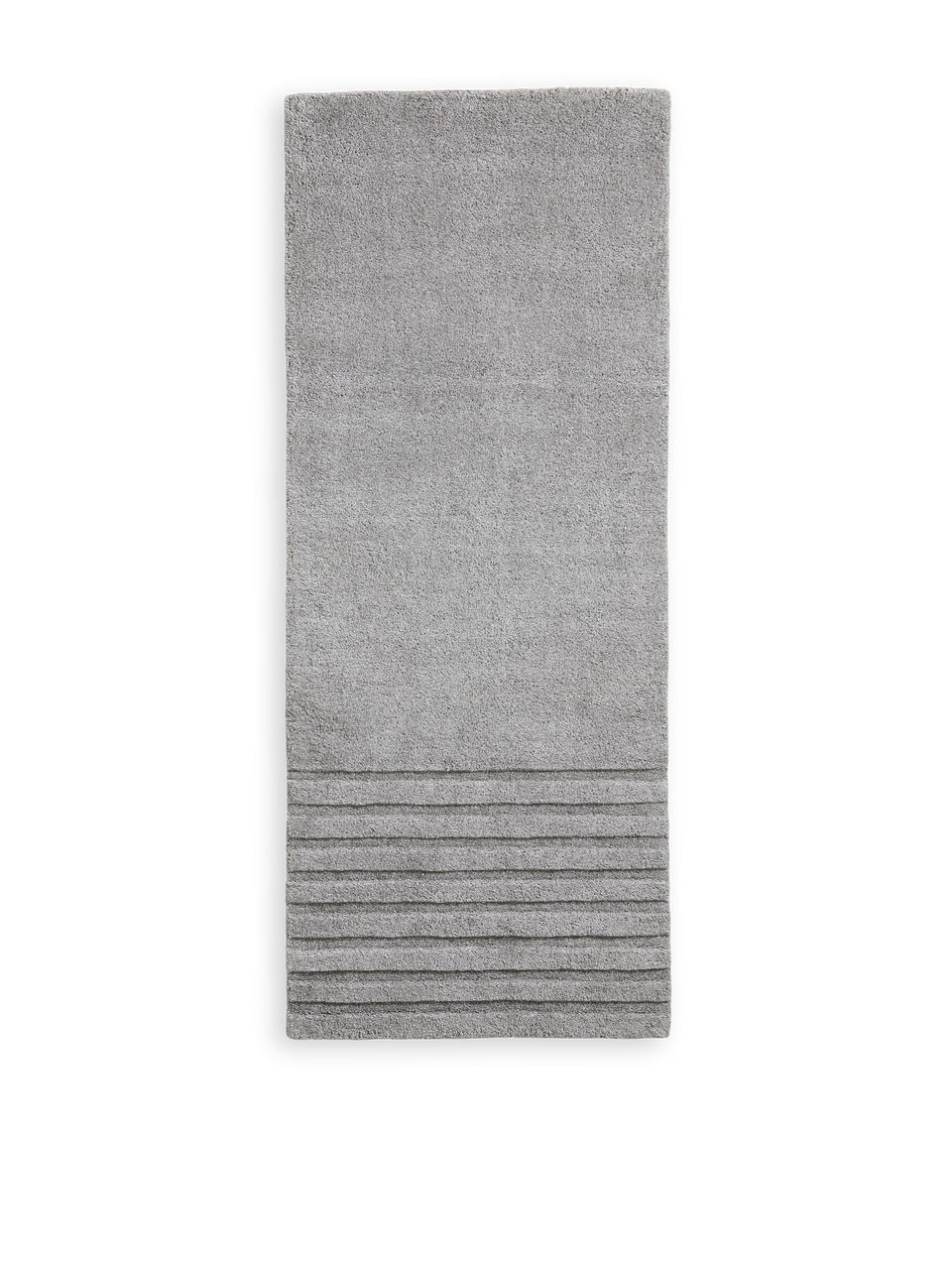 The strikin' hand-tufted wool rug, Kyoto, channels the iconic motifs of traditional rock gardens in the Land of the Rising Sun. Its linear-cut piles form a minimalist landscape, creating a soothing sensation as the lines undulate in serene straight and diagonal directions. Different sizes and constructions also rock their own unique designs. And with a natural hue, Kyoto's the perfect pallet for furnishings, with an added bonus of bringing an outdoorsy feel to the indoors.
Designed by AD Miller
AD Miller is a Los Angeles based multi-disciplinary studio founded by architect and designer Adam Miller. His design philosophy is rooted in a holistic approach that encompasses the practice of designing at all scales - from architecture to lighting and furniture design. 
Details:
Length: 200 cm ~ 6.6 feet 




Width: 80 cm ~ 2.6 feet 




Height: 1,80 cm




Colour: Grey




Materials: 80% wool and 20% cotton




Country of origin: India