kyoto rug 7.9' x 5.6' off white
woud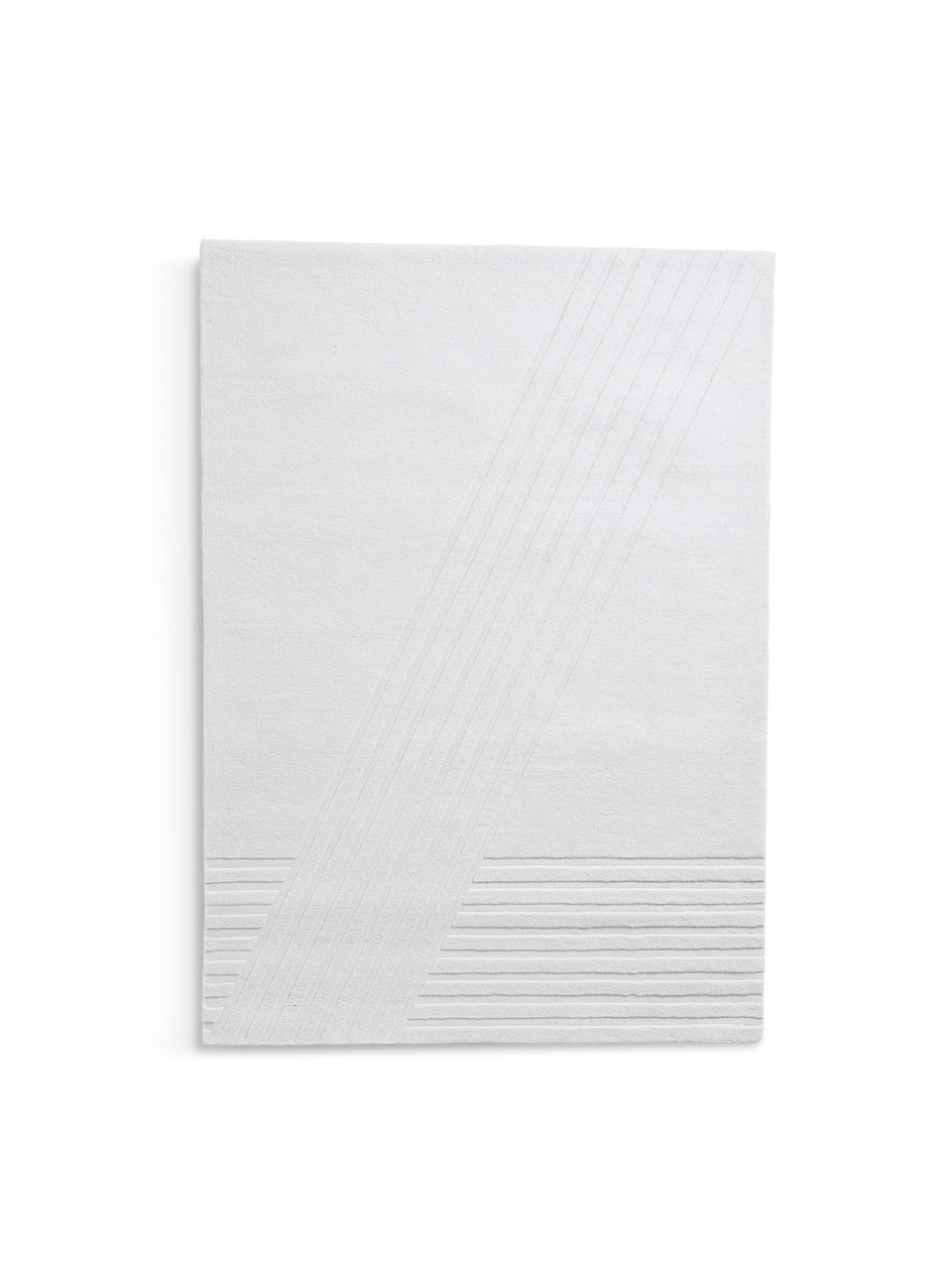 The hand-tufted wool rug, Kyoto, draws its design from the familiar patterns found in classic rock gardens of Japan. Its linear cut piles' minimalist structure displays quiet motion from its straight and diagonal lines. Kyoto is accessible in varied sizes and shapes, all with their own unique style. Off white and natural grey offer a unifying foundation for furnishing while simultaneously invoking a tactile rural scene interior.
Designed by AD Miller
AD Miller is a Los Angeles based multi-disciplinary studio founded by architect and designer Adam Miller. His design philosophy is rooted in a holistic approach that encompasses the practice of designing at all scales - from architecture to lighting and furniture design. 
Details:
Length: 240 cm ~ 7.9 feet 




Width: 170 cm ~ 5.6 feet 




Height: 1,8 cm




Colour: Off white




Materials: 80% wool and 20% cotton




Country of origin: India