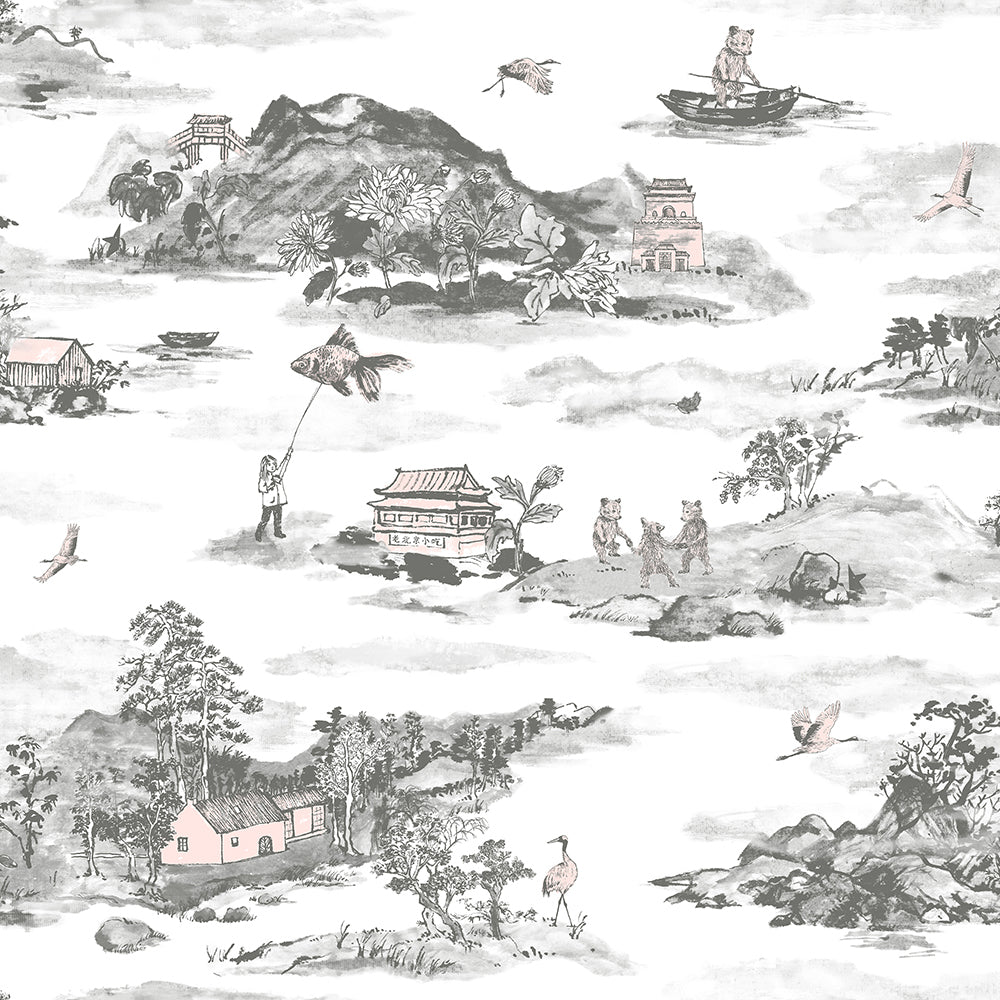 Our mountains collection wallpaper connects Chinese painting and European illustration styles to create a spectacular landscape of misty mountains and time-honoured Chinese houses, home to bears looking for their next adventure.

WEAVING A STORY THROUGH CLASSIC AND CONTEMPORARY DETAILING, THIS IS THE TALE OF A BRAVE YOUNG BEAR HELPING A SEMI-STAR TO FIND ITS MISSING HALF. THE BRAVE BEAR MUST VENTURE THROUGH MIST-COVERED MOUNTAINS, SAIL ACROSS WIDE OCEANS AND SNEAK PAST CASCADES OF WATCHFUL BIRDS ON THE ADVENTURE OF A LIFETIME. WILL THE BRAVE YOUNG BEAR EVER FIND THE OTHER HALF OF THE STAR?

Available both as magnetic and non-magnetic.
Material: non-woven, easy paste the wall type
VOC rating A+ : the highest rating achieved for french indoor air quality.
Care: Dirt and some domestic water based stains may be cleaned from the wallcovering with a damp cloth and soapy water.
HAND-PAINTED LANDSCAPE IN FINE DETAIL
WALLPAPER SIZE : W: 52CM X L: 10M
REPEAT SIZE: 52CM HALF DROP
CHINESE & EUROPEAN INFLUENCES
MOUNTAIN - WATER STYLE WALLPAPER
GREY AND PINK COLOURWAY
EASIER TO APPLY, NON-WOVEN MATERIAL.