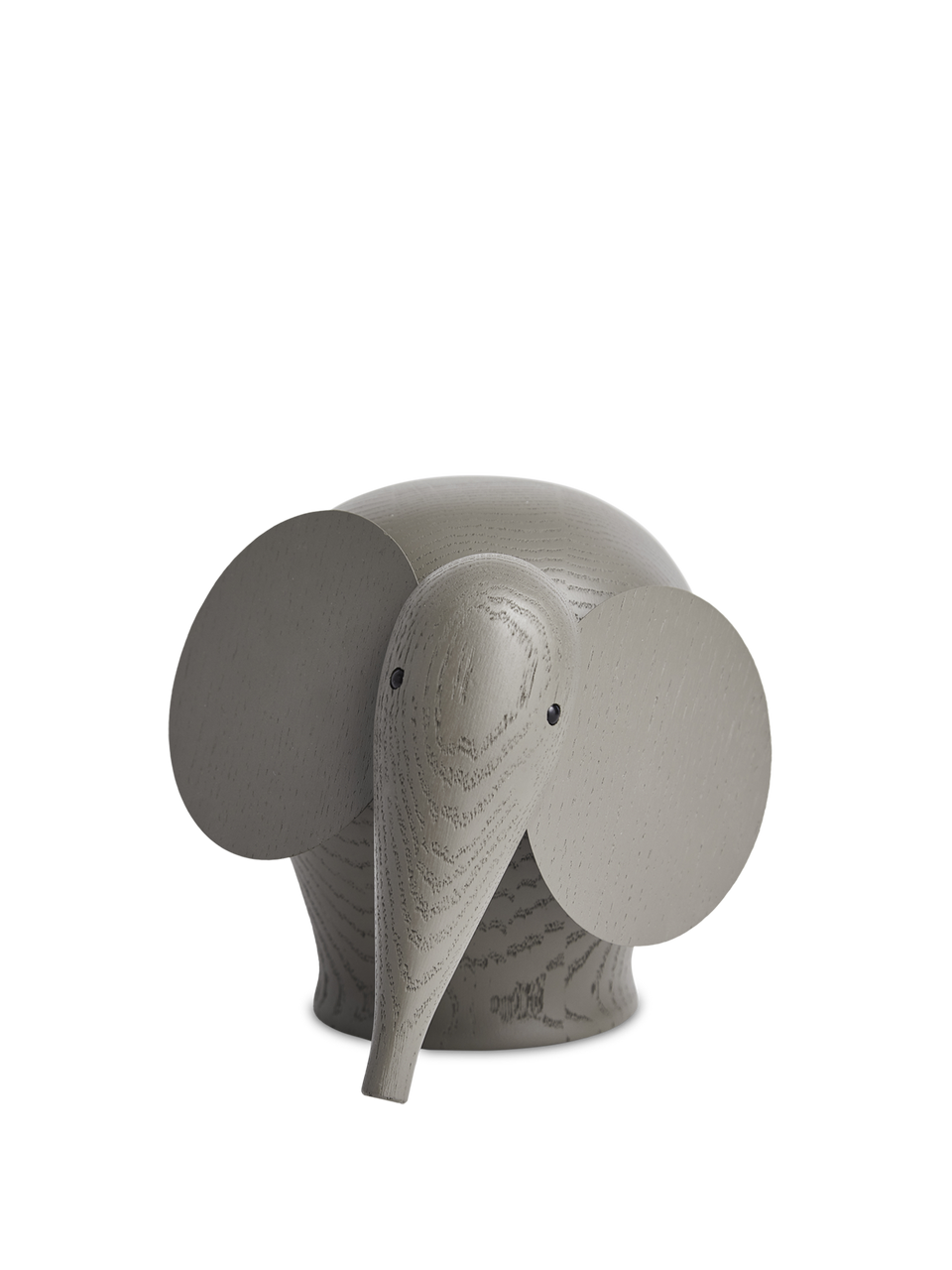 Nunu depicts the majestic elephant with endearing intricacy, carved from solid oak. Tilt the trunk and its face changes from inquisitive to amused! Alone or with its loved ones, Nunu will bring joy and life to any space.

Designed by Steffen Juul
A graduate from the Danish Design School. Since 1996, he has been running his own studio with great attention to creating interaction between the design and the user. With a drive to create timeless designs, Stef fen Juul focuses on the attractiveness of a design to establish a feeling of love and joy.
Details:
Mini:
Length: 9.50 cm
Width: 8.20 cm
Height:7.80 cm

Small:
Length: 14 cm
Width: 10.80 cm
Height: 10 cm

Medium:
Length: 19.80 cm
Width: 16.50 cm
Height: 16 cm
Material: Taupe painted solid oak




Fully assembled




Head can be tilted and detached from the body




Country of origin: Vietnam