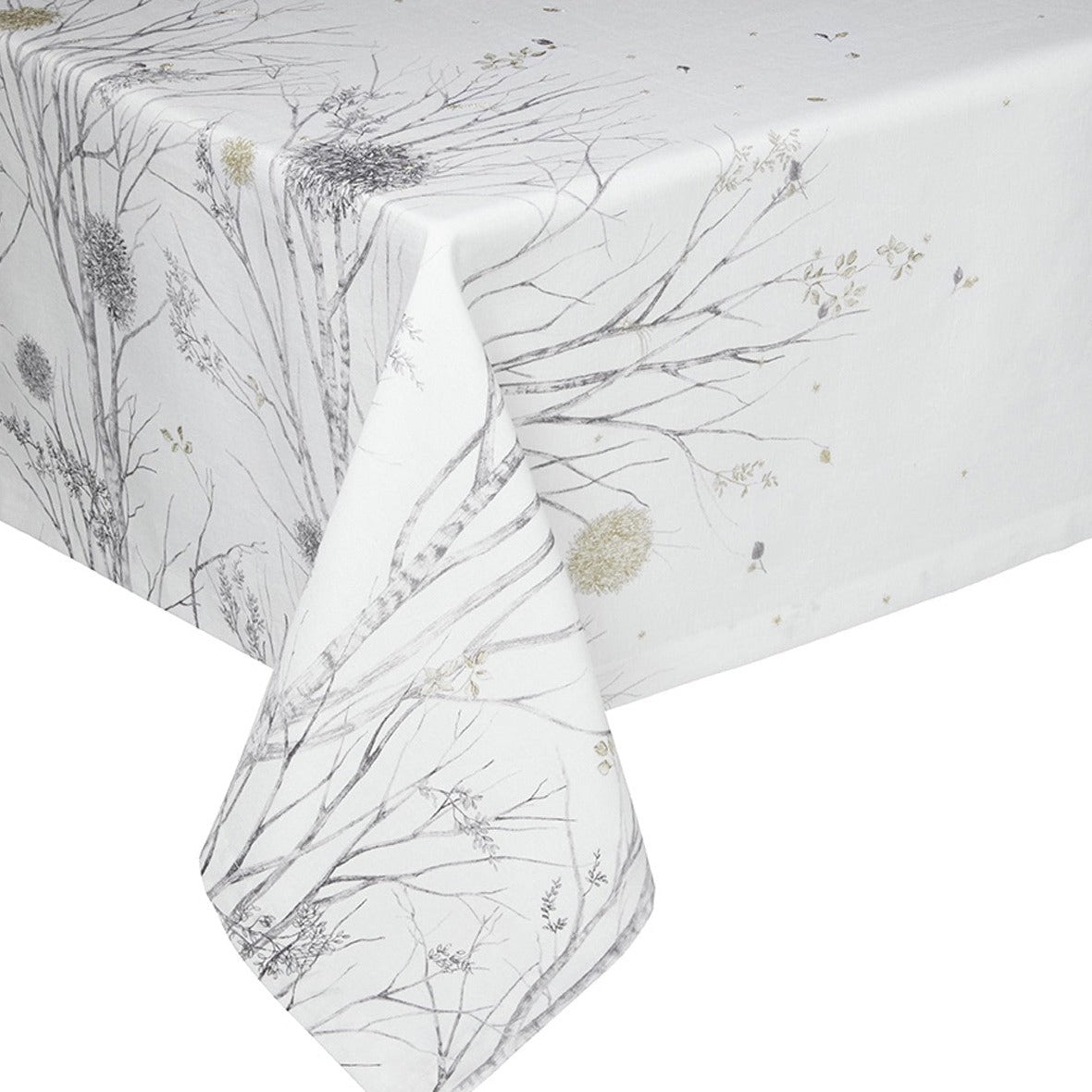 Witness the sustainable luxury of their Maine linen tablecloth! Crafted by skilled French artisans, this printed masterpiece screams sophistication. Made from pure linen, it's adorned with delicate, hand-made embroideries. With the Origine France Garantie certification, it's both stain-resistant and machine washable—talk about a winning combo!
Get ready for a cosmic experience with UFO, a graphic and ethereal marvel. In a winter forest, mistletoe balls and leaves intertwine against a white backdrop sprinkled with golden stars. And wait, there's more! Unidentified objects gracefully float around, completing this enchanting tableau. The intricate engravings add a touch of refinement to this perfect creation. An exquisite and opulent sight, ideal for dazzling your table during the year-end festivities.
French linen tablecloth printed and embroidered (170 g/m²)

Printed, embroidered and made in France

Certified Origine France Garantie

3 cm stitching, corner caps

Stain-resistant Maine wool for easy maintenance

Embroidered printed linen ''Ufo under the mistletoe'', 1.2'' hem, mitred corners.