pidestall planter large grey
woud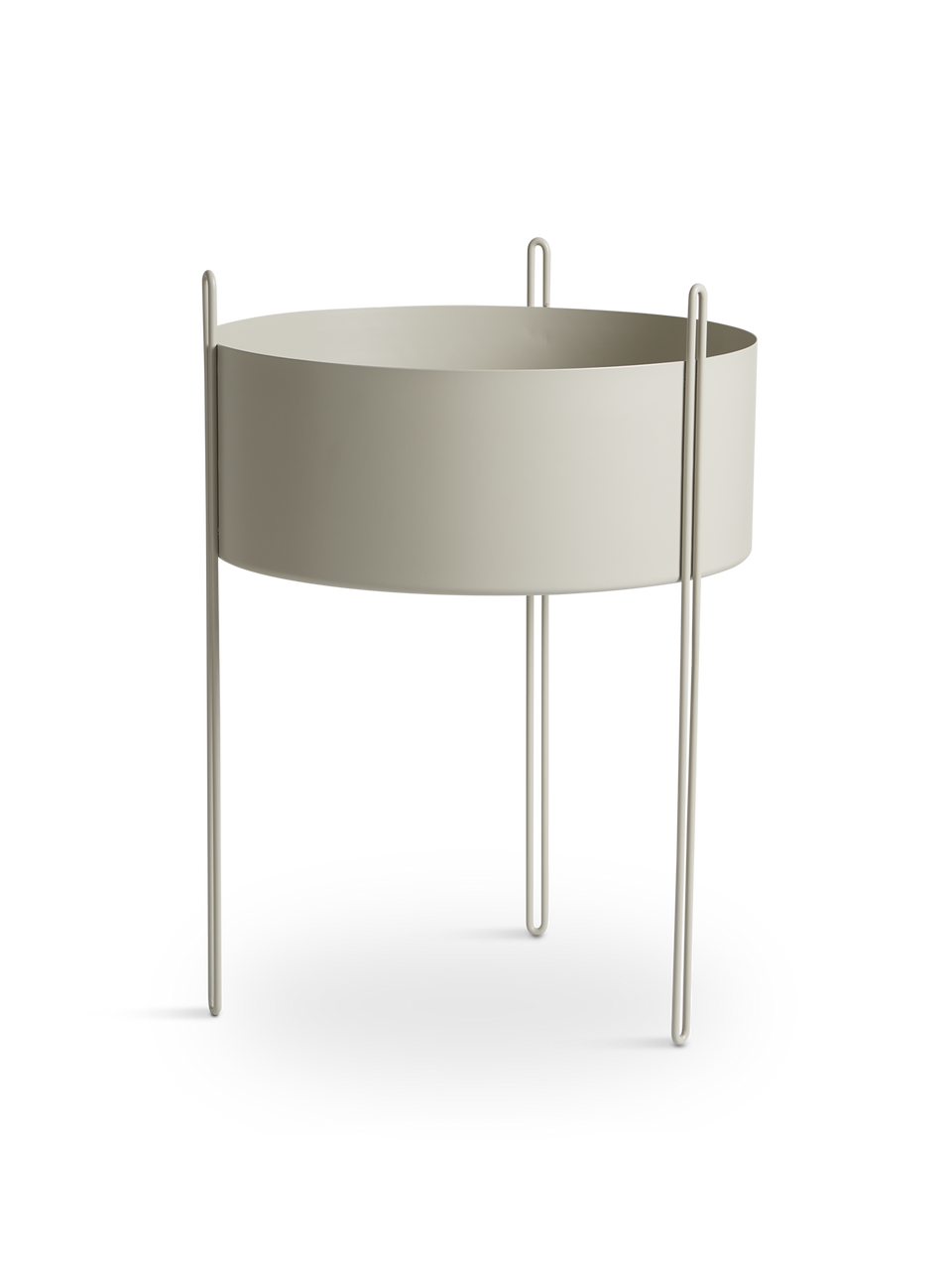 Pidestall is a stylish set of flowerpots made for indoor living. Unite minimalistic design with vibrant plants for an exquisite balance. Designer Emilie Stahl Carlsen was inspired by Grandma's weaved basket overflowing with greenery and wanted to bring that natural beauty into homes. Plant a paradise - green leaves, gorgeous flowers, or fragrant herbs - in your Pidestall.
Designed by Emilie Stahl Carlsen
A young Norwegian designer who recently graduated from Oslo and Akershus University College of Applied Sciences in Product Design. With great attention to functionality and minimalism in her design process, she creates designs with meaning, purpose and function. 
Details:

Diameter: 40 cm ~ 1.3 feet




Height: 55 cm ~ 1.8 feet 




Colour: Grey




Material: Painted metal




Capacity: 20.16 liter




Fully assembled




Not recommended for outdoor use




No drainage holes




Country of origin: China