rina rhinoceros taupe
woud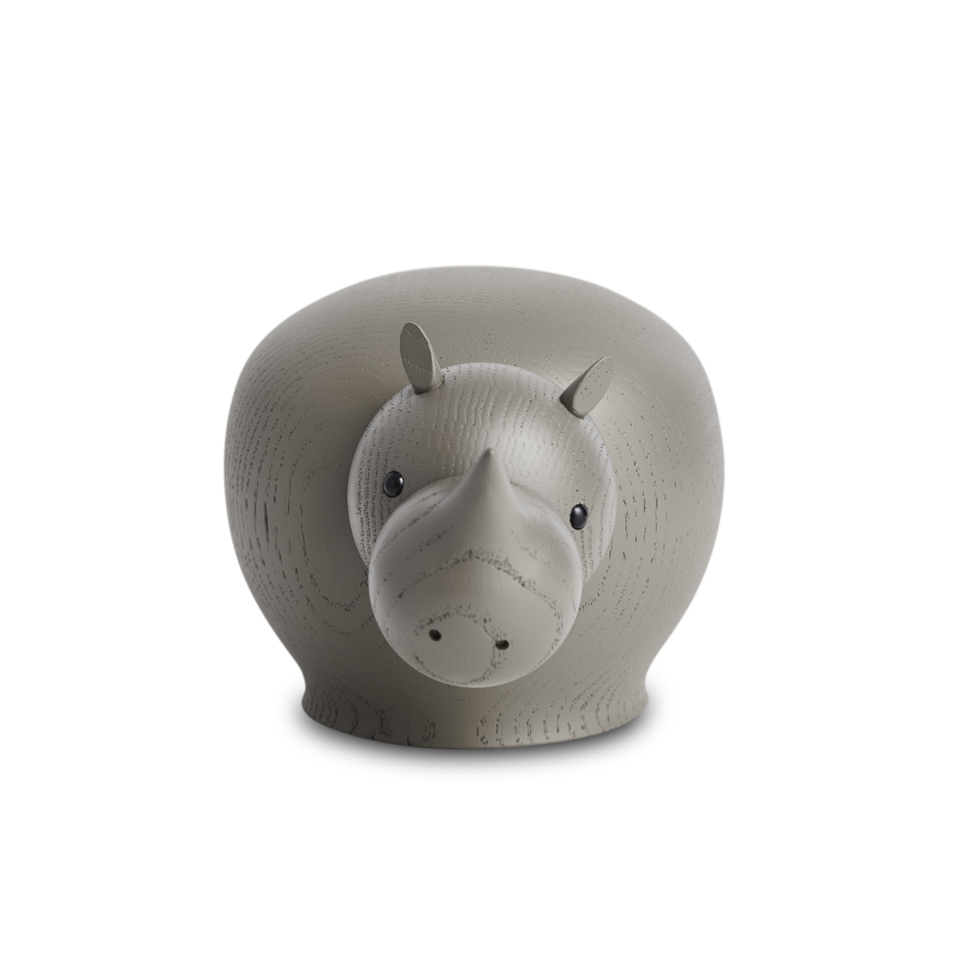 Rina perfectly portrays the spirit of rhinos with an eye-catching, lovable oak carving. Her noggin can be turned this way and that, giving her a sweet and curious outward expression. Whether she stands alone or with her family, Rina will imbue any room with a delightful aura. Plus, this design honors the longstanding Danish tradition of crafting intricate wooden sculptures.

Designed by Steffen Juul
A graduate from the Danish Design School. Since 1996, he has been running his own studio with great attention to creating interaction between the design and the user. With a drive to create timeless designs, Stef fen Juul focuses on the attractiveness of a design to establish a feeling of love and joy.
Details:
Mini:
Length: 9.50 cm
Width: 5.80 cm
Height: 5.20 cm

Small:
Length: 13 cm
Width: 7.90 cm
Height: 7 cm

Medium:
Length: 20.50 cm
Width: 12.50 cm
Height: 11.50 cm
Material: Taupe painted solid oak




Fully assembled




Head can be tilted and detached from the body




Country of origin: Vietnam