rombo rug 5.6' x 7.9' moss green
woud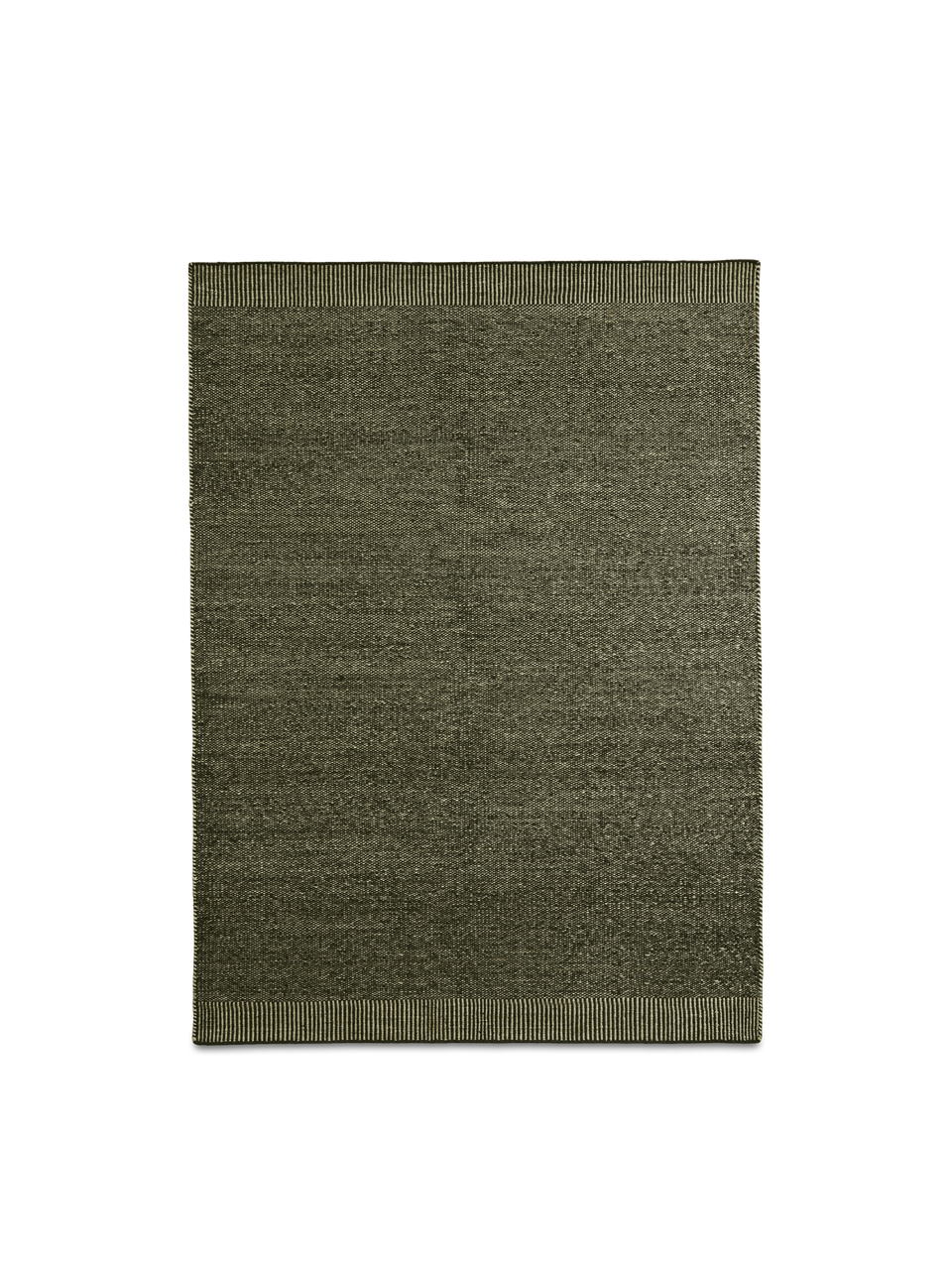 Rombo is a collection of striking rugs from Studio MLR, featuring wool-jute weaves for a sturdier surface. The eye-catching rhombi patterns are why this series get its namesake. Bold lines at the ends give the look a sophisticated edge that makes the colors and designs pop.

Designed by STUDIO MLR
A Danish multidisciplinary design studio with textiles, colours and trends as their area of expertise. The designer behind the studio, Marie-Louise Rosholm, has for the past thirty years run her own studio first in Milano and now Copenhagen. With meticulousness and profound textile knowledge, the studio develops collections and designs rooted in Scandinavian culture, design-language and colour-view. 
Details:
Length: 240 cm ~ 7.9 feet 




Width: 170 cm ~ 5.6 feet 




Colour: Moss green




Materials: 65 % wool 35% jute




Country of origin: India