soround coffee table beige 23.6" x 19.3" h
woud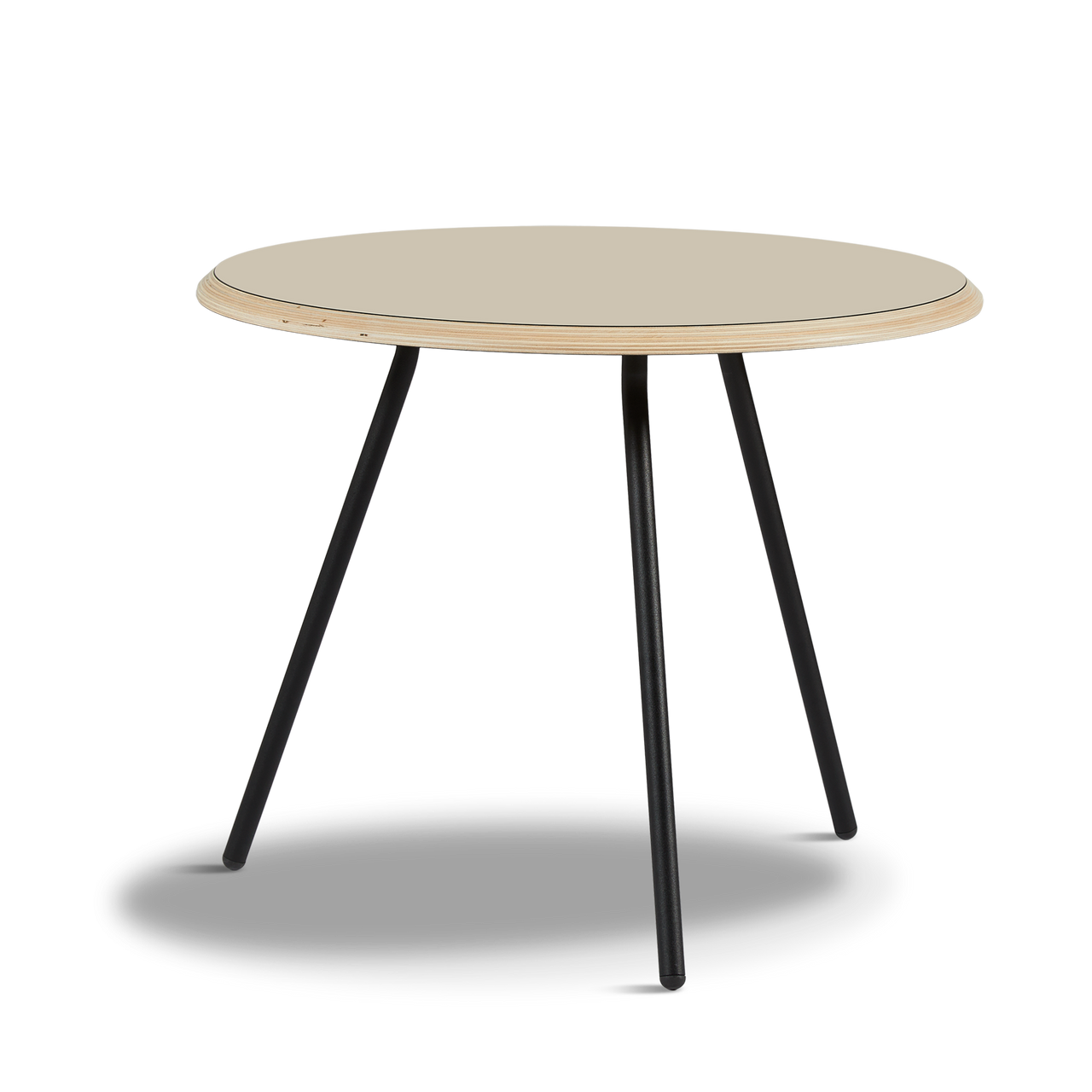 Soround serves up a fresh new spin on the classic coffee table. Its circular tabletop with soft edges plus sleek black legs offers a modern look you'll love. There's a size and height to suit any style -- stack 'em up for a creative twist! Whether you're going for chic, shabby, or something in between, this table's got you covered.

Designed by NUR design
A Danish design studio founded by Maja Bøgh Vindbjerg. Her background as an architect is visible in the sculptural and architectonic lines of her designs. With a minimalistic expression in mind, she aims to create timeless and functional design rooted in the Scandinavian design tradition. 
Details:
Diameter: 60 cm ~ 23.6 inches




Height: 49 cm ~ 19.3 inches 




Colour: Beige




Materials: Fenix NTM Beige Luxor 0719 nano laminate tabletop with black painted metal legs




Country of origin: Latvia