stedge shelf 80 smoked oak
woud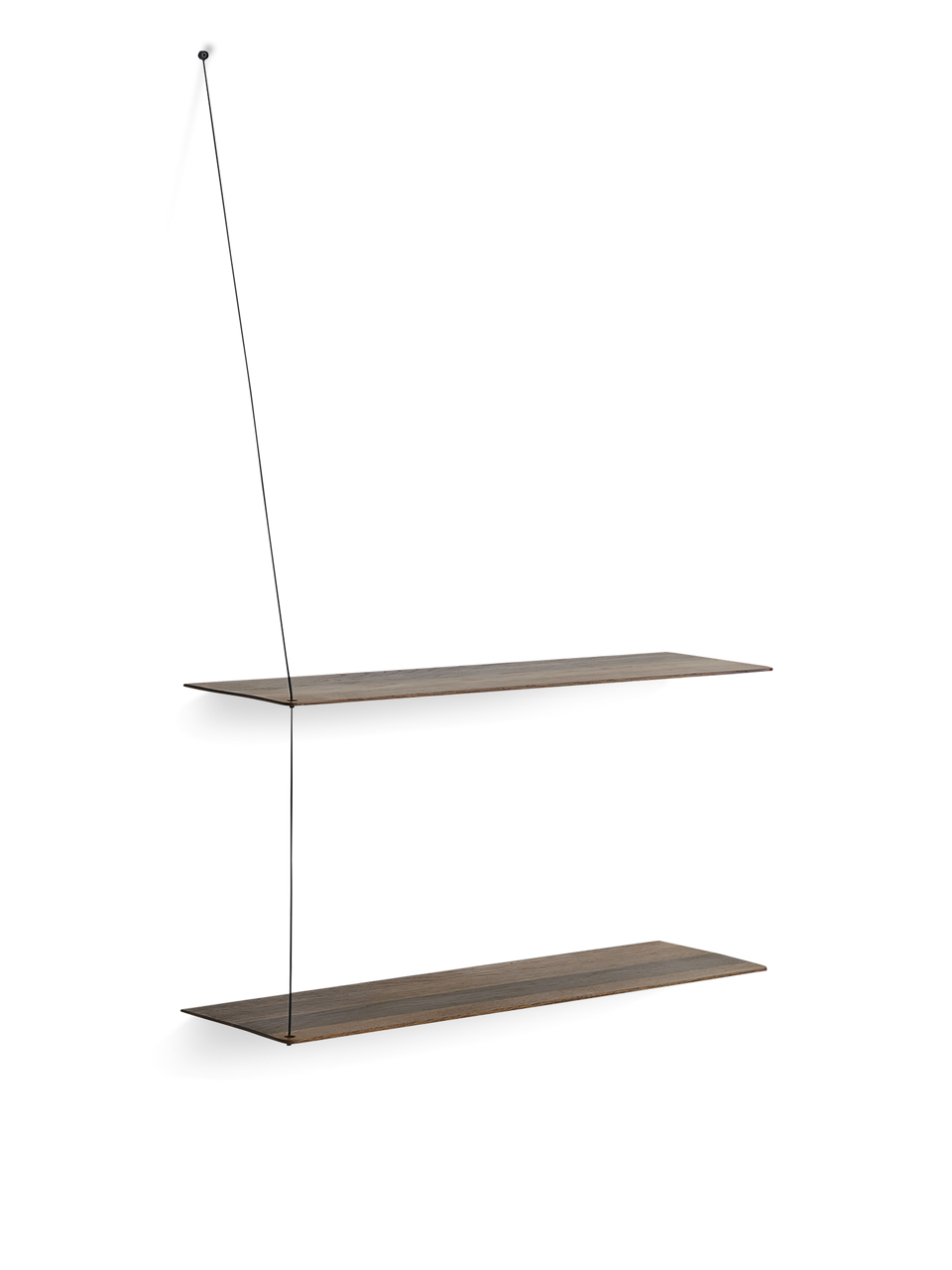 Stedge: our lightweight, pared-back, no-nonsense shelves! Creating the illusion of hovering effortlessly on a single wire strand, they lend an air of finesse and elegance to any room, as well as being endlessly expandable with additional shelves and a broad selection of top wires. Available in two widths - complete perfection!

Designed by Leonard Aldenhoff
A talented designer born in Germany. His background as a trained industrial mechanic and industrial designer combines know-how, creativity and aesthetics. Inspired by technical and geometrical precision his work shows a design characterized by clear forms and selected materials. 
Details:
Length: 80 cm ~ 31.5 inches 




Depth: 22 cm ~ 8.7 inches 




Height (Long wire): 120 cm ~ 47.2 inches 




Height (Short wire): 77 cm ~ 30.3 inches 




Shelf: 2 cm (at its thickest)




Space between shelves: 40 cm ~ 15.7 inches 




Colour: Smoked oak




Materials: Solid smoked oak shelves and black painted metal wire




Wire: Short and long included. Always placed on the left side of the shelf




Weight on shelf: Max 10 kg




Extend the design with add-on shelves




Country of origin: Lithuania