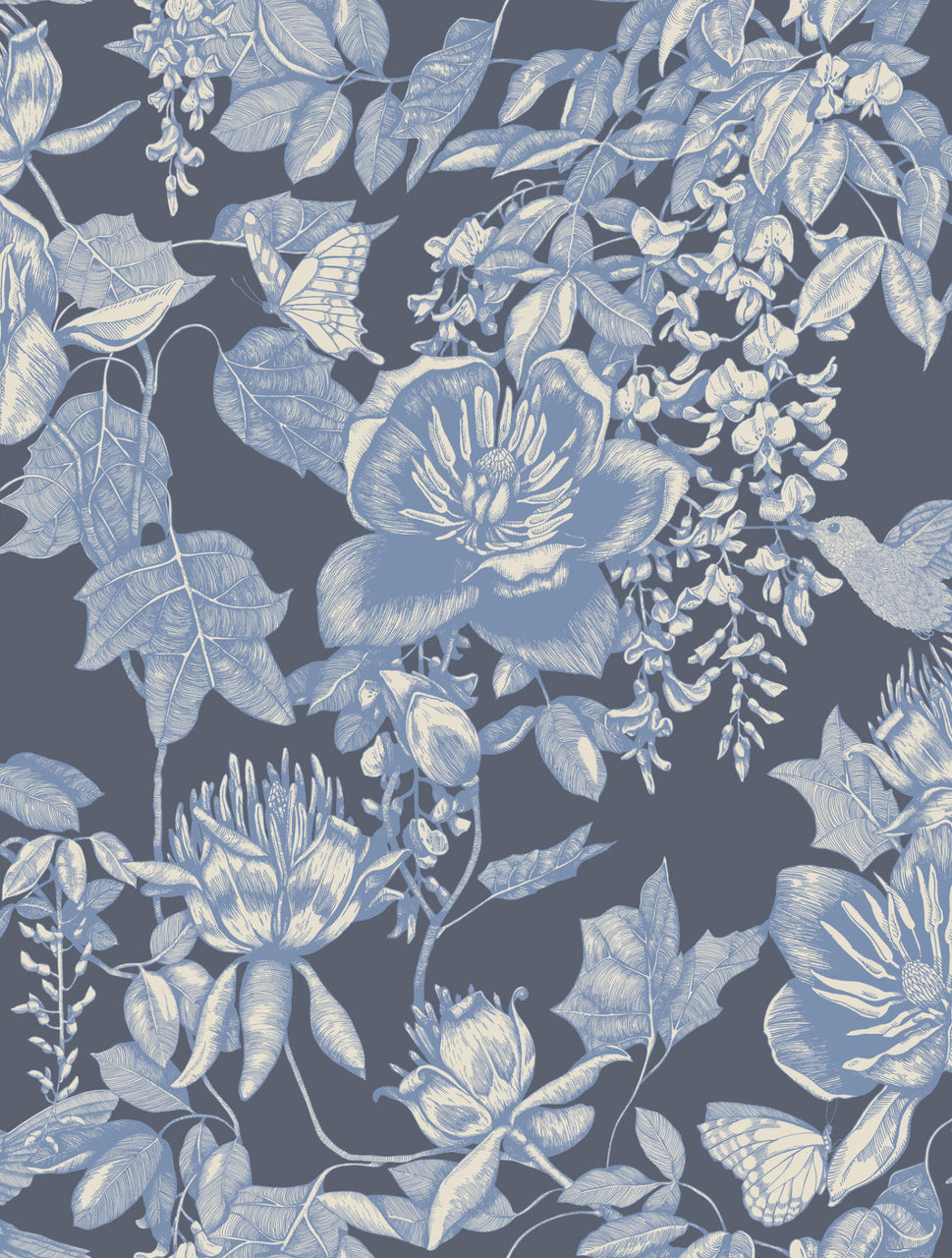 This made the cut because of it's versatility. This works well in so many room settings. It's tradition with a twist. Taking its name from the Jardin de Tivoli in Paris. Finely drawn trails of flowers and stems trace their way over this delightful floral wallpaper, which also features delicately illustrated hummingbirds and butterflies within its leaves.
This floral wallpaper is priced and sold by the 11 yard long 21" wide roll.
vertical repeat 27.5"
Available in 5 colors, yellow, gray indigo coral and old olive.