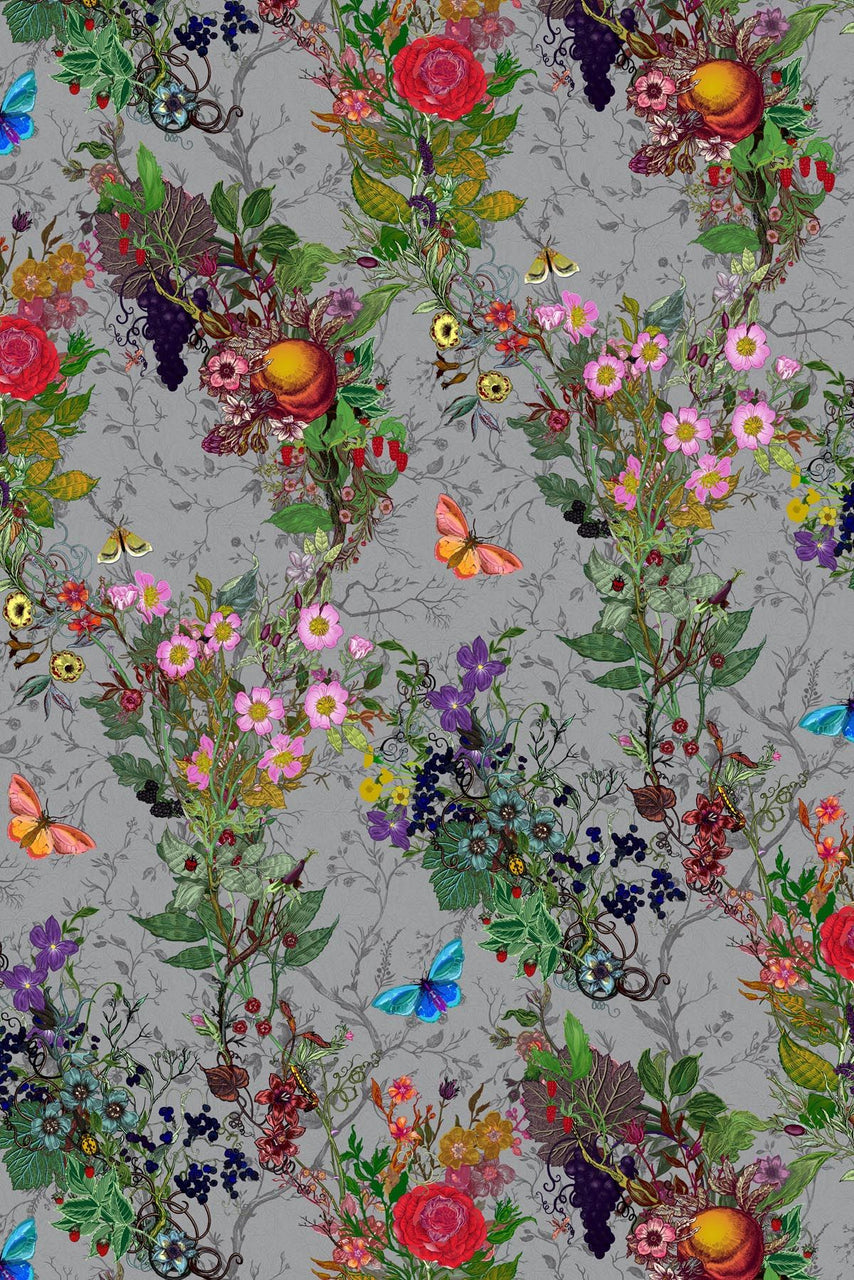 This beautiful wallpapers a subtle vine pattern underneath with an explosion of colorful flowers, fruit and butterflies climbing up the wall. There are four subtle background colors from which to choose. 
10 meter (11 yards) roll, 20.5" wide
pattern repeats every 55" - and it should be installed in a quarter drop. 
This particular pattern will be printed to order in Scotland - so it will take about 4-5 weeks to receive.
We recommend ordering a sample prior to making a final decision, as all sales are final.