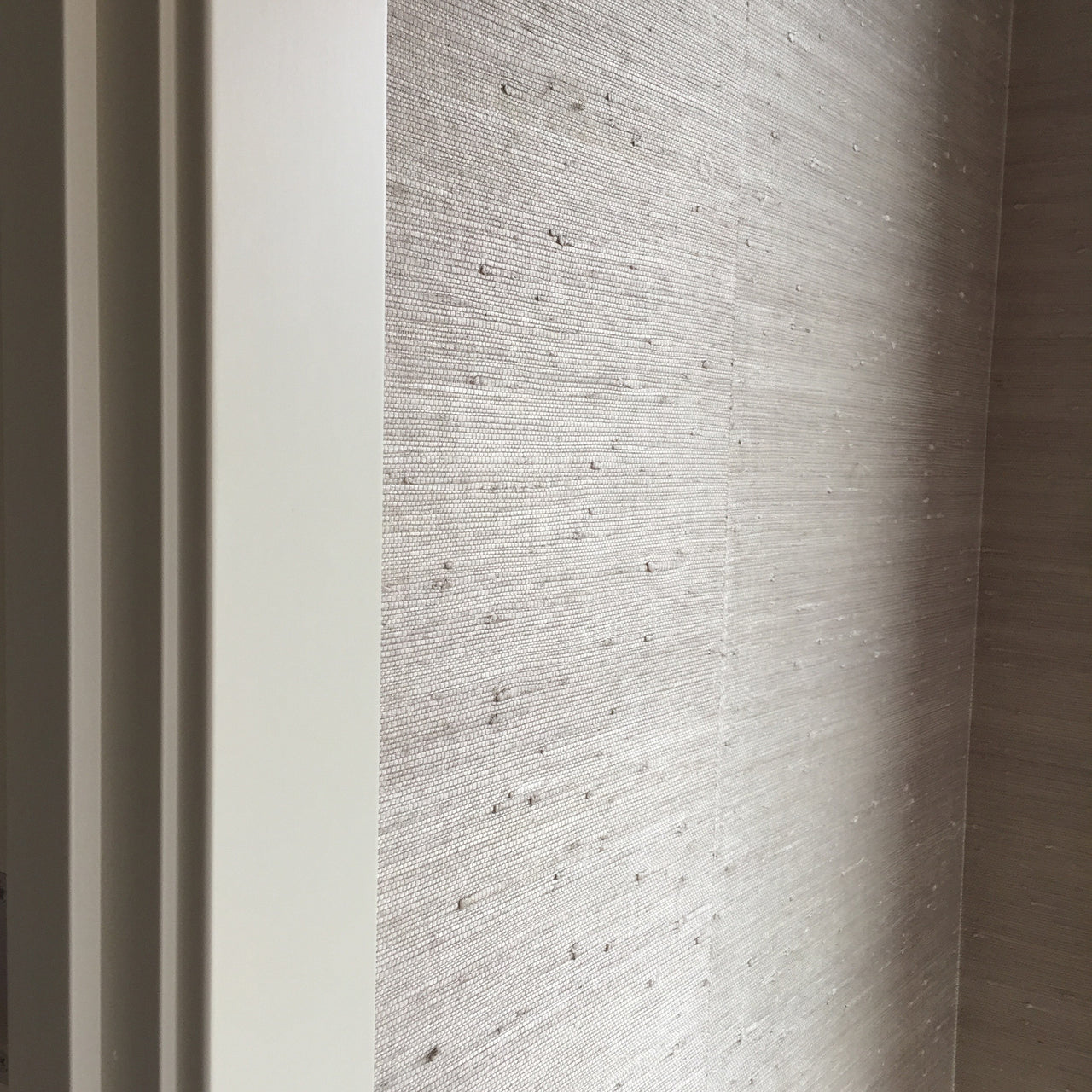 I really love this grasscloth. It has a beautiful sheen and texture which works well for just about any room. The color is like the scales of a fish - not grey, not green, not blue, not brown but that wonderful indescribable in-between. It is the perfect color for the Pacific Northwest or any area that is often cloudy because it looks warmer when the sky is overcast and cooler in the sun. Don't ask me how, but that's how it works.
Thanks to Jeffrey Alan Marks for including this in his wonderful collection.
The rolls are 36" wide and sold by the 8 yard double roll. 
Grasscloth does not require any seam matching, so an 8 yard double roll covers a 9' wide by 8' tall area. for rooms taller than 8', one double roll covers and area 6 feet wide.