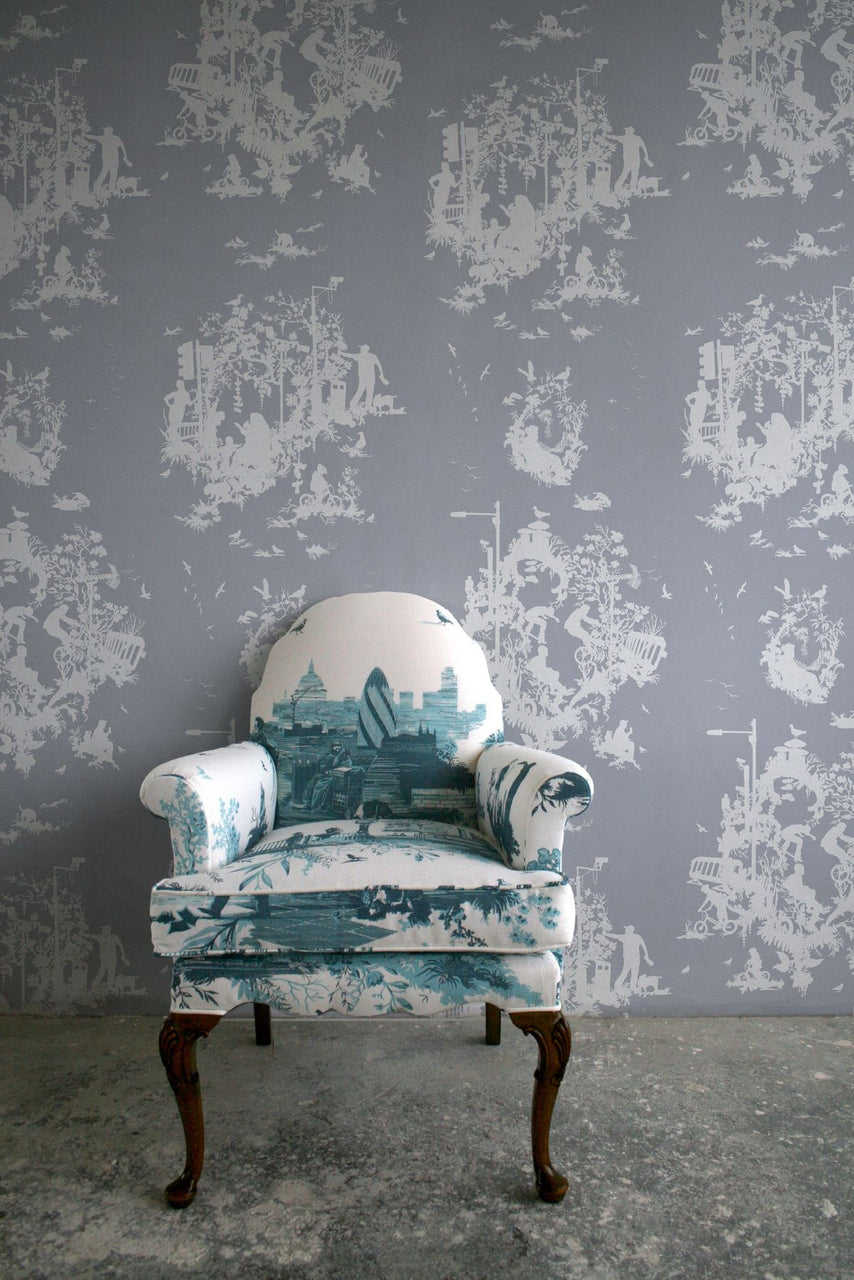 Does anybody else remember the 1970s art of decoupage? This paper mimics paper cut outs pasted to a solid ground. What makes it so avant guard is the subject mater of the images. At first glance it appears french and highly decorative, but upon closer observation, the subject matter is modern, urban and edgy.
Decoper 3 is available in 9 colors - 3 of them soft and 6 bold.
A roll is 540mm wide and 10 Meters long
repeat is 1600mm vertically and is intended to be installed with a half drop.
Printed on 150GSM sustainable forest paper
Coverage 56 square foot
square foot price $2.30
printed to order in Scotland  
Lead time: 3-4 weeks
We recommend ordering a sample prior to making a final decision, as all sales are final.