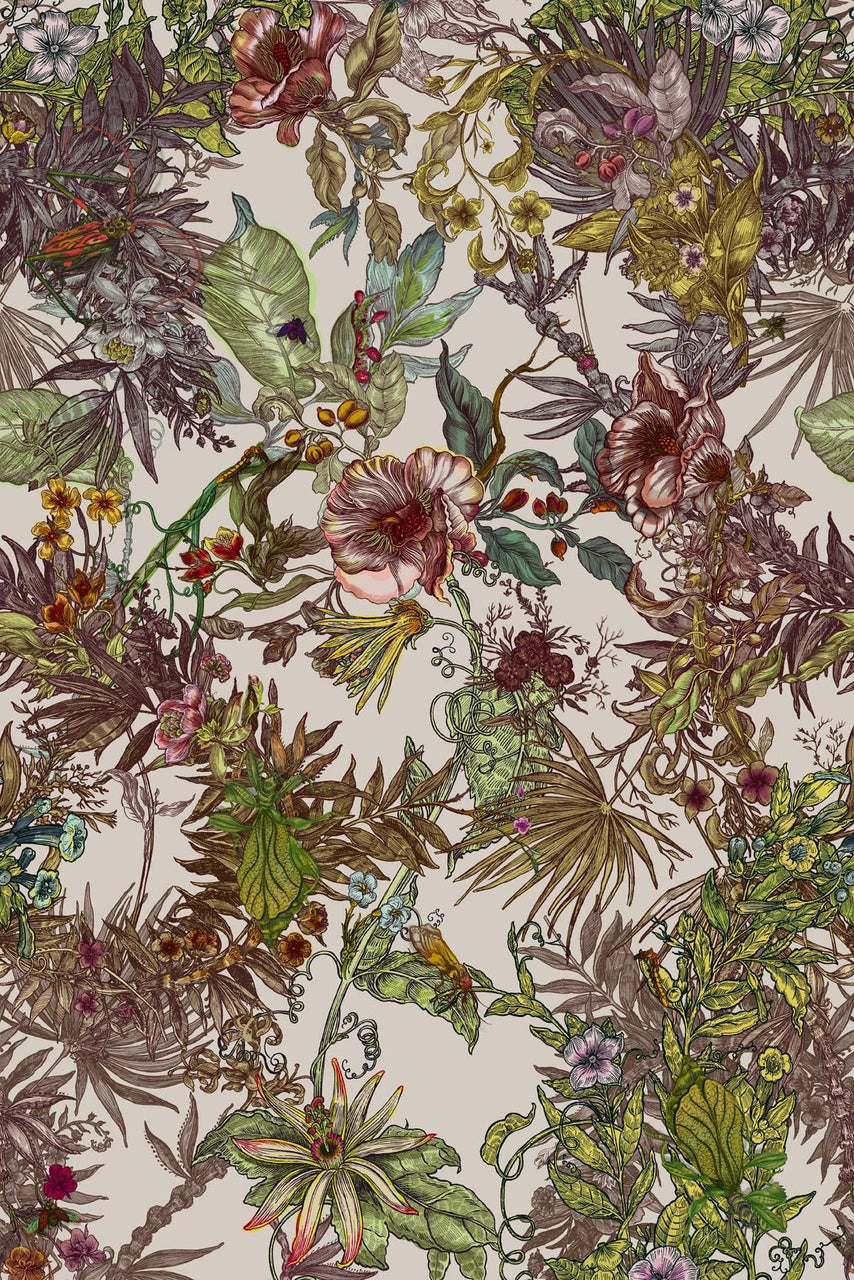 Welcome to an explosion of biomass, or at least the illusion of one. This is aptly names, an opera for the eyes with vines and flowers intertwined and bursting out in visual arias of color. 
In typical Timorous Beasties style, this pattern is beyond exuberant, with a large 1360mm width and a 2285mm (90") vertical repeat. 
The ground is 90% linen with 10% nylon and is suitable for drapery or light upholstery. It is sold by the METER (39.37") rather than the yard, so plan accordingly.
Martindale on this product is 40,000 double rubs.
There are no returns for this product - order a sample to confirm color.
Lead time: 3-4 weeks