cono floor lamp satin
woud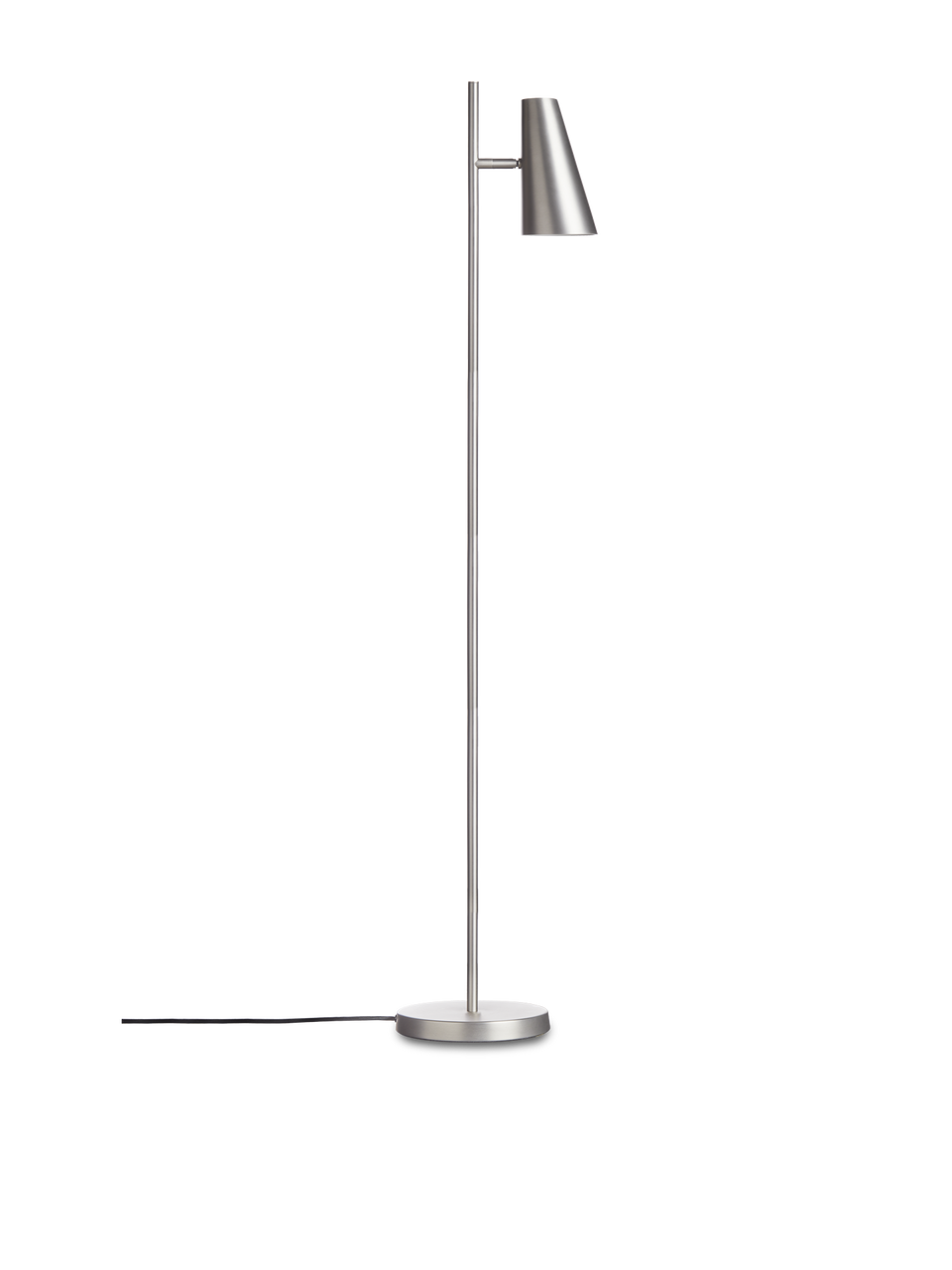 With the Cono series, we pleasantly pay tribute to a great lighting designer and manufacturer from our own local area, Benny Frandsen.

Cono makes a style statement with its timeless geometric shades, luxe satin finish, and minimalistic-meets-soft look. Plus, the adjustable shade is the perfect way to customize your lighting! It's like having a spotlight from the stage right in your own home. All of this is inherent in its very name, Cono, a nod to the mathematically perfect conoid form.
Designed by Benny Frandsen
A renowned and experienced Danish designer. Benny Frandsen has always had a predilection for design with classical expressions. With timelessness in mind, he aims his designs at people who truly appreciate high quality and aesthetics. To him, it is essential to create a lighting design that brings continuous enjoyment while providing a desirable light for both pleasure and business. 
Details:
Diameter: 23 cm ~ 9" inches 




Height: 141.50 cm ~ 4.6' feet




Shade: Diameter: 11 x Height: 19.70 cm ~ 4.3"x7.8" inches 




Base: Diameter: 23 x Height: 2.50 cm ~ 9"x1" inches 




Cord: 300 cm ~ 9.8' feet 




Colour: Satin plated metal




Shade: Light grey inside




Materials: Satin plated metal




Cord: Fabric covered




Base: Covered w/ black felt underneath




Socket: E14 (cUL: E12)




Light: Max 25W/250 LM




Country of origin: China