jeu de dés 2 candle holder brown
woud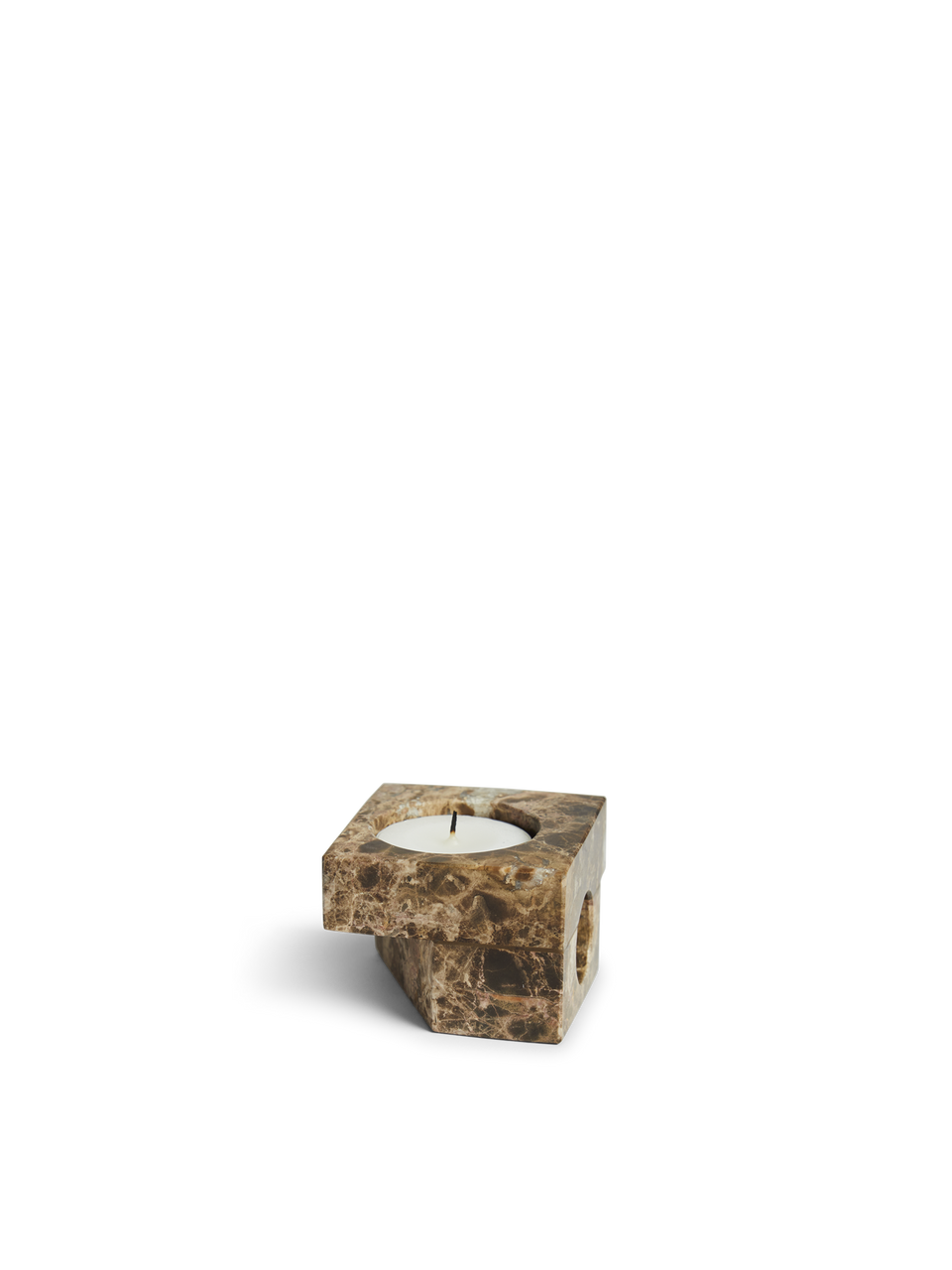 The Jeu de dés candle holders are like a game of dice - you can mix and match the sizes, have a spin with them, and create a cozy vibe with just a few moves. From artistic sculptures to dazzling displays of different candles, these chic pieces provide plenty of opportunities to make your own statement! Make them the perfect fit for your shelves and coffee table - roll the dice and let them do the talking!
Designed by Oleg Pugachev
Originally from Russia, Oleg Pugachev is based in Berlin. Living in Germany for more than half of his life, he graduated from the Berlin-Weißensee School of Art and Design in 2013. When designing, he believes that a design process is always determined by a mix of interdependent factors such as material, function, technology and aesthetics.
Details:
Length: 6 cm




Height: 4,6 cm




Width: 6 cm




Colour: Brown




Material: Solid marble




1 x tea light (Ø40 mm) + 1 x taper candle (Ø20 mm) + taper candle (Ø30 mm)




Country of origin: China